General Contractor in Tustin
Located in Orange County, California, the city of Tustin was selected by Forbes magazine (2009) as one of America's top 25 towns to live in well. With a population of approximately 75,500, Tustin was founded in the 1870's by carriage maker Columbus Tustin. You can still see the city's history in Tustin Old Town, which is centered around a number of historic buildings that date to the 1880s, as well as a museum. The residents also enjoy unique shopping opportunities including one of the few privately owned shopping centers on the west coast, the Enderle Center which features around 25 boutique style shops plus several restaurants in an outdoor relaxed atmosphere. The center also hosts numerous community events such as car shows, concerts, and their famous holiday gala. The Market Place is the newest addition to the retail scene and is home to over 120 stores covering 165 acres. Designed by architect Ricardo Legorreta, the outdoor shopping center is a prime example of postmodern architecture.
Facts About Tustin
The city was incorporated in 1927 with a population of about 900
Home values have gone up 1.5% over the past year (Zillow)
The median home value is $676,900
The 1,600-acre former Marine Corps Air Station is being developed into a planned community.
About Greater Pacific Construction
Tustin homeowners and business owners looking for a general contractor don't need to look any further than Greater Pacific Construction for all your residential and commercial projects. As a licensed general contractor, we are dedicated to the successful completion of your projects on schedule, within code and budget.
Greater Pacific has extensive experience in a full range of residential and commercial construction within Tustin. Our contractors work with your blueprints to build to your design specifications or you can utilize our award winning in-house design team who can help you combine function and beauty.  Our expertise are in the following areas:
Residential Construction Services
Home Remodeling
Leveraging years of remodeling experience we offer innovative and functional design solutions to create your ideal space while minimizing the impact of construction on your family's busy life. Our goal is to provide you, the homeowner, with real quality and value and a project you can be proud of. Read more »
Room Addition
Like it was always there. As a leading general contractor in Tustin, additions of all sizes are one of our specialties, and our extensive experience means we're familiar with all local building codes. We offer "buildable" solutions so our homeowners can plan for their addition or extension project with no surprises. Read more »
Bathroom Remodeling
If you're looking to remodel your bathroom and turn it into a personal spa getaway within your own home, we can help with our decades of experience in creating master bathrooms, guest bathrooms and powder rooms. Read more »
Commercial Construction Services
Offices
Our construction plan is customized based on your business needs. We work closely with every customer to get a better understanding of your business and how it operates. Whether you are looking to create a brand new office or planning to remodel your office space in an existing building, Greater Pacific Construction will deliver highly-functional and beautifully-designed office where your business will thrive.
Retail
We deliver high-quality retail space that is planned around the specific business needs of our customers, while keeping safety and convenience of employees and customers at the forefront. We ensure the construction process is carefully coordinated from start to finish, allowing our customers to open the doors to their new or remodeled retail space on schedule and based on budget.
Tenant Improvements
We offer our clients turn-key tenant improvements services for lease renewals to creating brand new corporate facilities. We have the experience in making structural changes to your leased space to make it suitable for your business needs, such as lighting, reception area, offices, dressing rooms, pantries, partitions, as well as paint and carpeting or flooring.
Industrial
At Greater Pacific Construction, we have the experience and expertise to meet the complex and challenging construction needs of industrial facilities. Whether it's processing facility or a manufacturing plant, every commercial project is centered around meeting the unique operational needs of our customers. Through quality craftsmanship, using high-quality materials and tools, we deliver industrial facilities that are designed and built to last.
Manufacturing
For years, we have been serving the unique construction needs of the manufacturing industry. We have built state-of-the-art facilities for some of the leading manufacturing companies in the region. Our work includes wall construction, foundation or floor construction, building installations and more.
Warehouses
We have completed warehouse projects of all types and sizes. Our comprehensive commercial general contracting services cover every phase of the construction process—from pre-construction planning to project management and delivering a finished work that's built to efficiently suit the operational requirements of your business.
Greater Pacific Construction also specializes in 
Construction Consulting
, 
General Contracting
, 
Kitchen, Remodeling
, 
Room Addition
, 
Tenant Improvements
 and other residential and commercial renovation and construction in 
Tustin
, 
Irvine
, 
Newport Beach
, 
Orange County
, 
Laguna Beach
, 
Laguna Niguel
, 
San Juan Capistrano
, 
San Clemente
 and 
Dana Point
. Call us at 
(949) 749-5250 
or fill out our 
contact form
 for more information.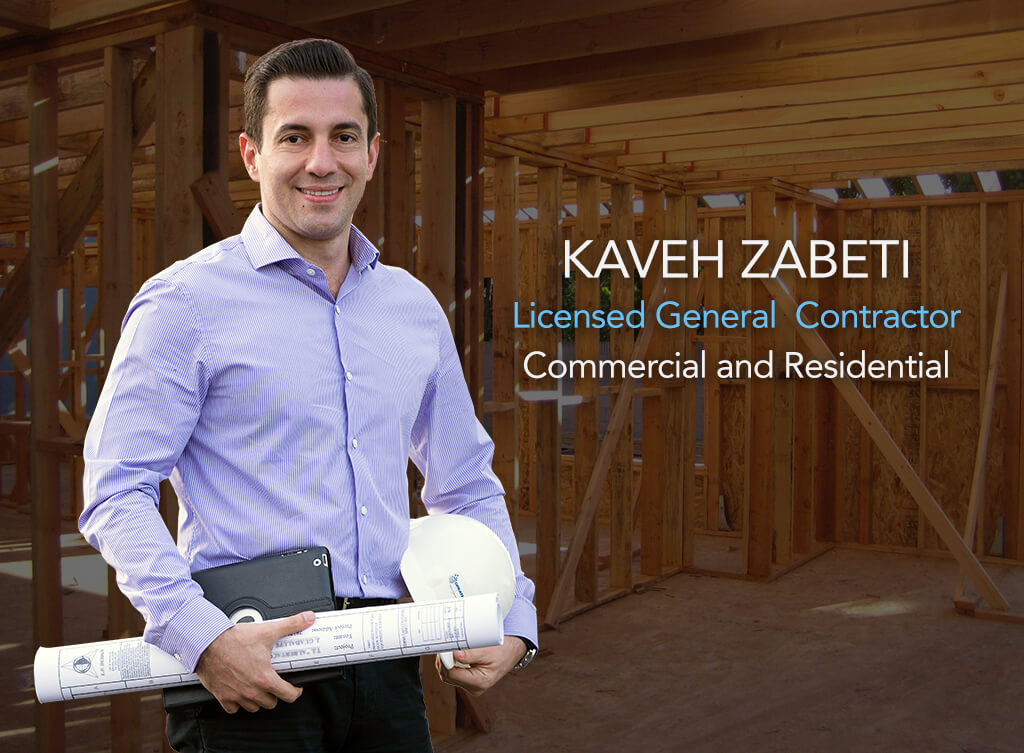 Memberships & Accreditations
Kevin Zabeti, is a licensed general contractor and the President of Greater Pacific Construction, a residential and commercial general contracting company established in 1989. His skills and expertise in relevant building trades and his ability to carry out his customers' wishes gave him a positive reputation in Southern California.
Before
After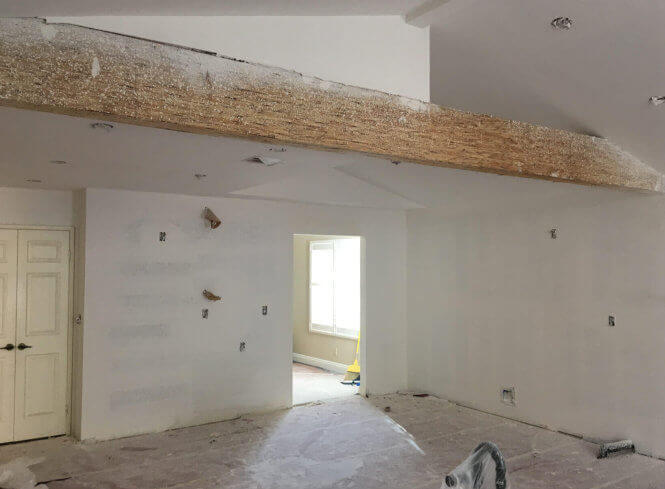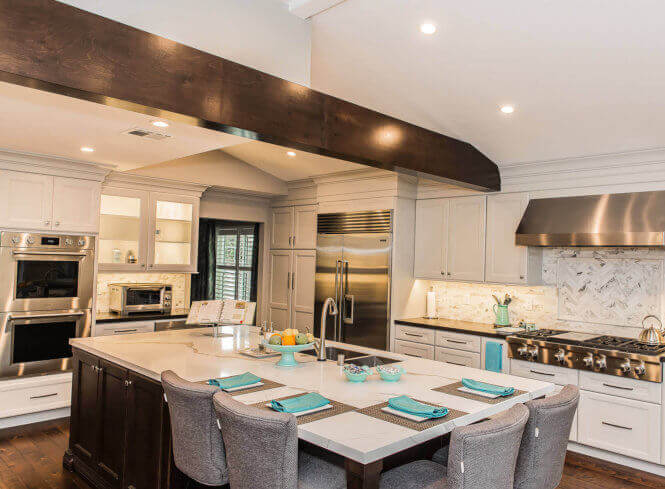 Get remodeling or renovation ideas from Greater Pacific Construction's collection of before and after photos of successful residential and commercial projects, including home remodeling, room addition, tenant improvement, bathroom remodeling and more. See what happened how our team transforms homes, restaurants, shops, restaurants and other spaces. You can only pull off high-end makeovers with a contracting company that has decades of experience. Increasing or improving your living space and tackling your trouble areas can increase the value of your property.
Greater Pacific Construction provided me with a beautiful home addition as well as filling in an old swimming pool. The staff was professional, friendly and knowledgeable. They provided me with a quote in writing as well as their license information so I knew they were the company to go with. They provided me with additional work not initially quoted, but were professional in making sure I had all my needs met. I would highly recommend them.
We interviewed many contractors, some were referrals and some we had found in advertisement. We came across Greater Pacific's contact info on the web and requested a quote for our Room Addition. They immediately scheduled their estimator to meet with us and provided us with a complete and well planned proposal. They are experts at what they do and built a quality 2nd level addition for us. They are honest and very knowledgeable. We would definitely recommend them to anyone who is planning to do any kind of room addition or remodeling work. Thank you Greater Pacific for your services and efforts
Thank you Greater Pacific for all of the efforts that you put into our project. We are extremely pleased with the experience we have with your company and would recommend Greater Pacific to any of our friends or family looking to do an addition or renovation. Our family and friends love the work you did for us and we are very happy about the fact that we picked you as our Contractor. We wish you success with the rest of your projects and hope to work with you again.
Experienced and Licensed General Contractor You Can Trust